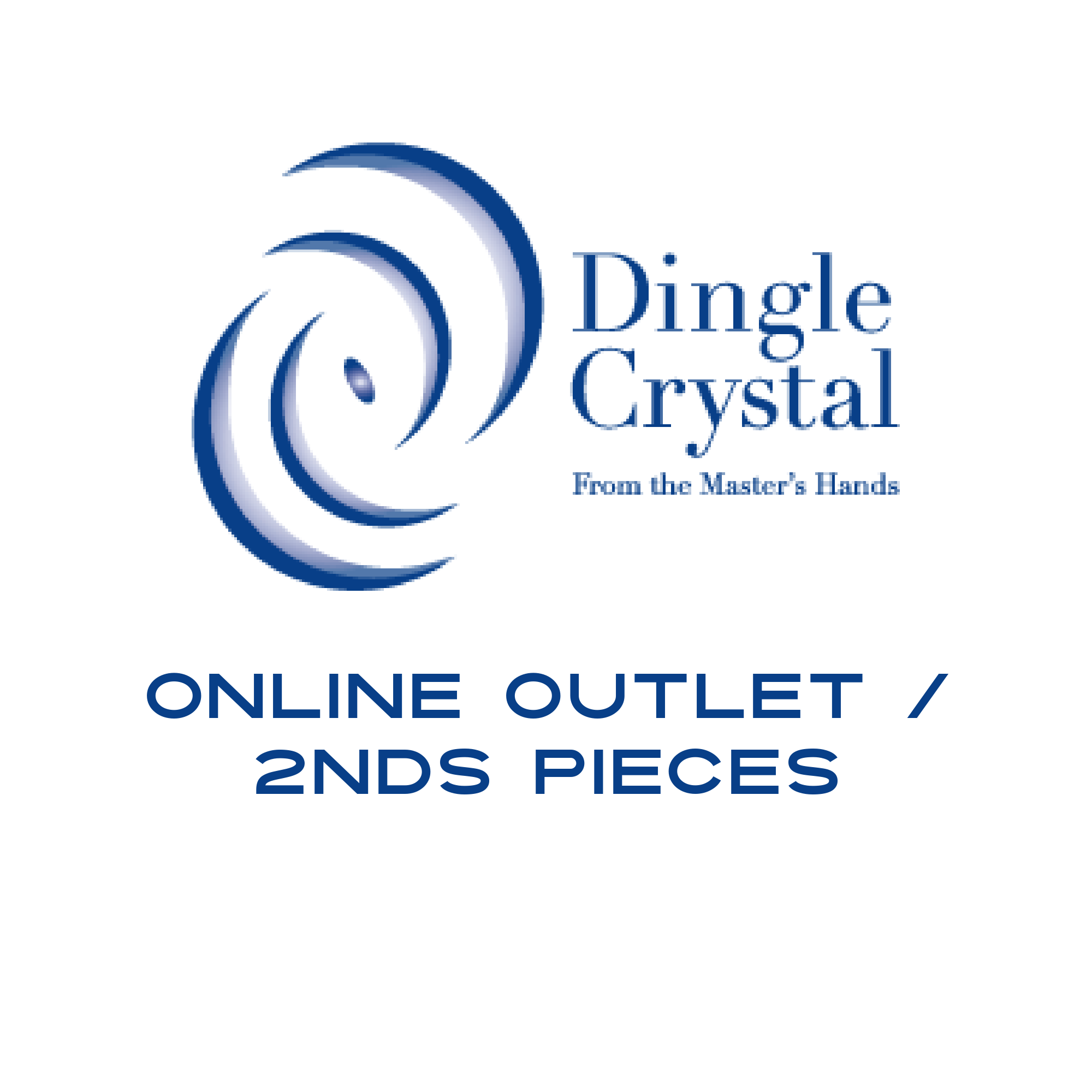 Welcome to the Dingle Crystal Outlet, an exclusive section of our website where you can discover a treasure trove of unique crystal pieces at heavily discounted prices. Each item in the Outlet is a testament to our commitment to craftsmanship and quality, with a touch of character that sets them apart.
In this collection, you'll find an array of crystal pieces that, while perfect for use, are considered second pieces. These may have undergone repairs, showcasing the skilled handiwork of our artisans in restoring their original beauty. Some items may feature charming imperfections like bubbles or stones, adding a distinctive allure that makes each piece one of a kind.
Our Outlet also features older pieces and shapes that have been retired from our regular lineup. These gems carry the essence of Dingle Crystal's history, offering a glimpse into the evolution of our designs over the years. Additionally, you'll discover unique, one-of-a-kind pieces that were once used as samples, making them truly special and exclusive.
Every item from the Dingle Crystal Outlet is personally signed and dated by Sean, our master craftsman, adding a personal touch to your crystal collection. Sean's signature is a mark of quality and authenticity, ensuring that each piece meets the high standards of Dingle Crystal.
Please note that these exceptional pieces are offered at a discounted price for a reason, and as such, they cannot be returned. Embrace the uniqueness of your chosen crystal, knowing that it holds a special place in the Dingle Crystal legacy. Explore the Dingle Crystal Outlet and bring home a piece of Irish craftsmanship that tells a story of tradition, artistry, and individuality.