A Family Business
We are a family business specialising in hand-cut Irish crystal.
Each piece is handmade by master craftsman Sean Daly at his workshop in Dingle, Co. Kerry. Sean's unique celtic designs are inspired by the rich heritage and breathtaking landscape of Ireland's west coast.
All of our crystalware is designed, cut and polished by hand, using traditional techniques. With every step of the production process being carried out in Ireland, Dingle Crystal is a true embodiment of Irish craft.
No two pieces are exactly the same and each piece is personally signed by Sean. This is how Sean guarantees a unique and individual piece of Irish crystal to each of his customers.
Browse our exquisite range of celtic crystal glasses, bowls, vases, decanters and gifts in our online store.
Add customer reviews and testimonials to showcase your store's happy customers.

Tripadvisor Review
His designs and his workmanship deliver unique Crystal. I selected a design quickly because it was unlike any I had ever seen.

Tripadvisor Review
We love this shop & the wonderful family who run it & produce the most beautiful crystal. We've come home with two more pieces! Highly recommended.

Tripadvisor Review
Sean's work was absolutely amazing and Sean is a wonderful person. He was so interesting and proud you couldn't help but want to buy every piece of crystal.

Tripadvisor Review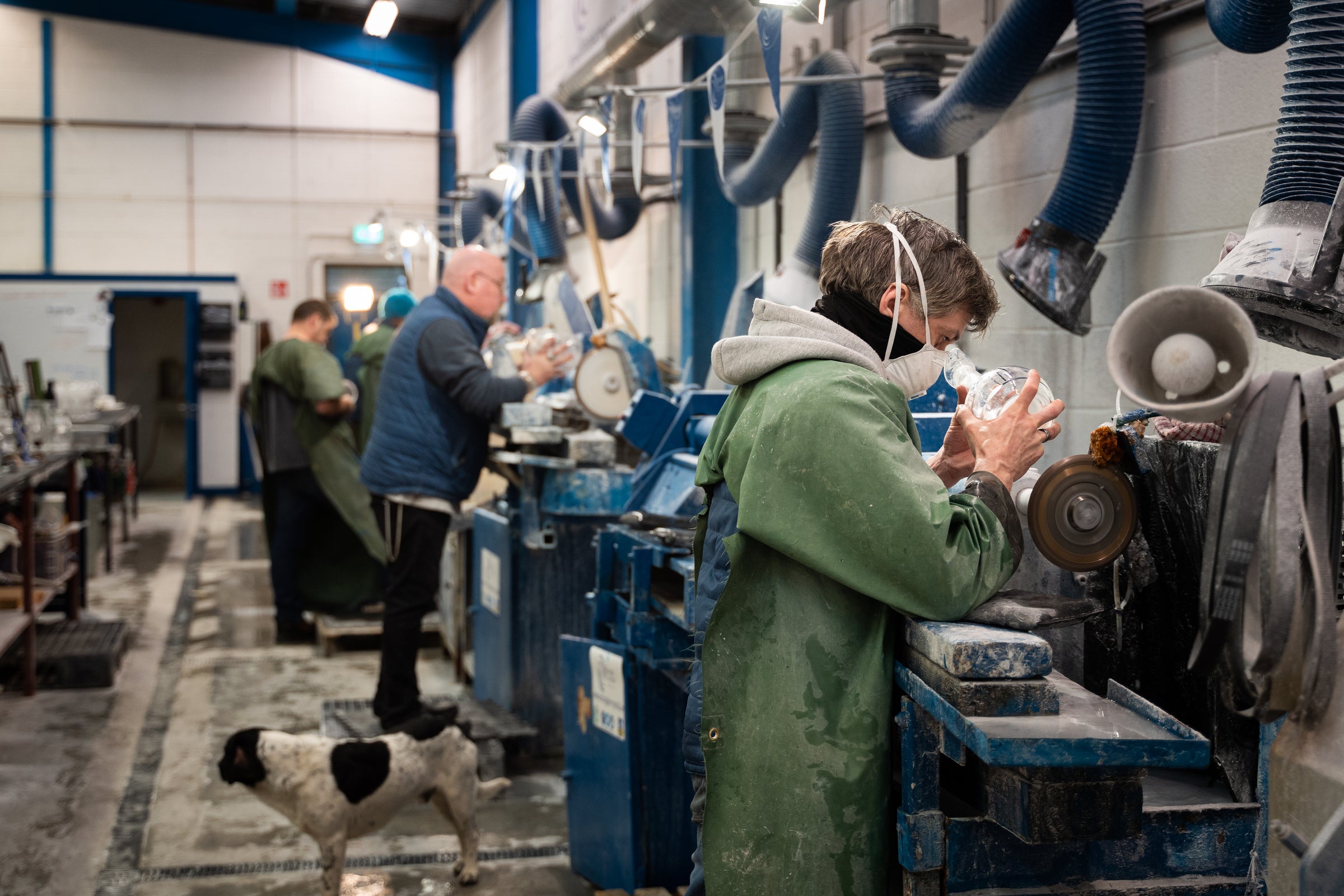 Retail Store – Dingle Crystal, Green St, Dingle, Co. Kerry, Ireland
Factory & Visitor Center – Unit 4, Ballinaboola Industrial Estate, Dingle, Co.Kerry, Ireland
Mon - Fri, 10:00am - 6:00pm
Saturday, 10:00am - 6:00pm
Sunday, 10:00am - 4:00pm